May bank holiday is a great time to get busy in the garden, the spring rain and warming sun mean that there is plenty of fresh growth and some encouraging early flowers. It may also be the end of frosts, so time to get filling all those empty spaces so that plants gets a full growing season to get established in your garden.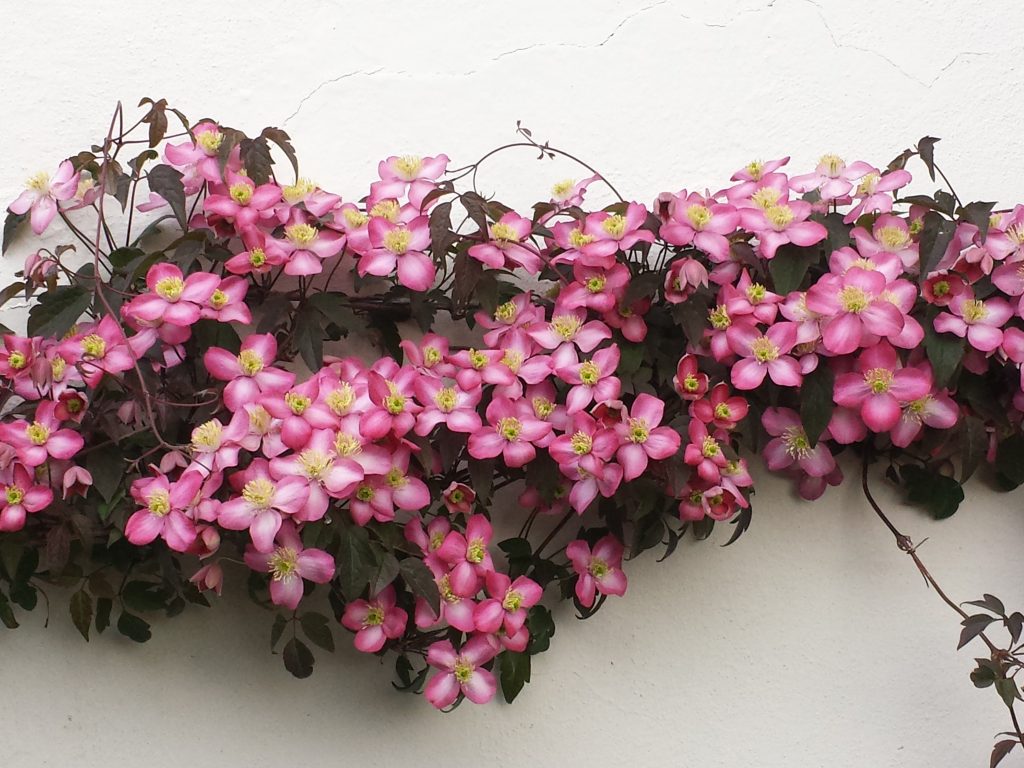 It's also a good time to make some changes and introduce plants that prolong the flowering season and bring interest to the garden throughout the year.
This Clematis is a wonderful early flowering variety and has brought a dazzling splash of colour to the garden to herald the start of May.
Come and visit us and see what you can find. We are open and operating COVID safe measures for your protection.